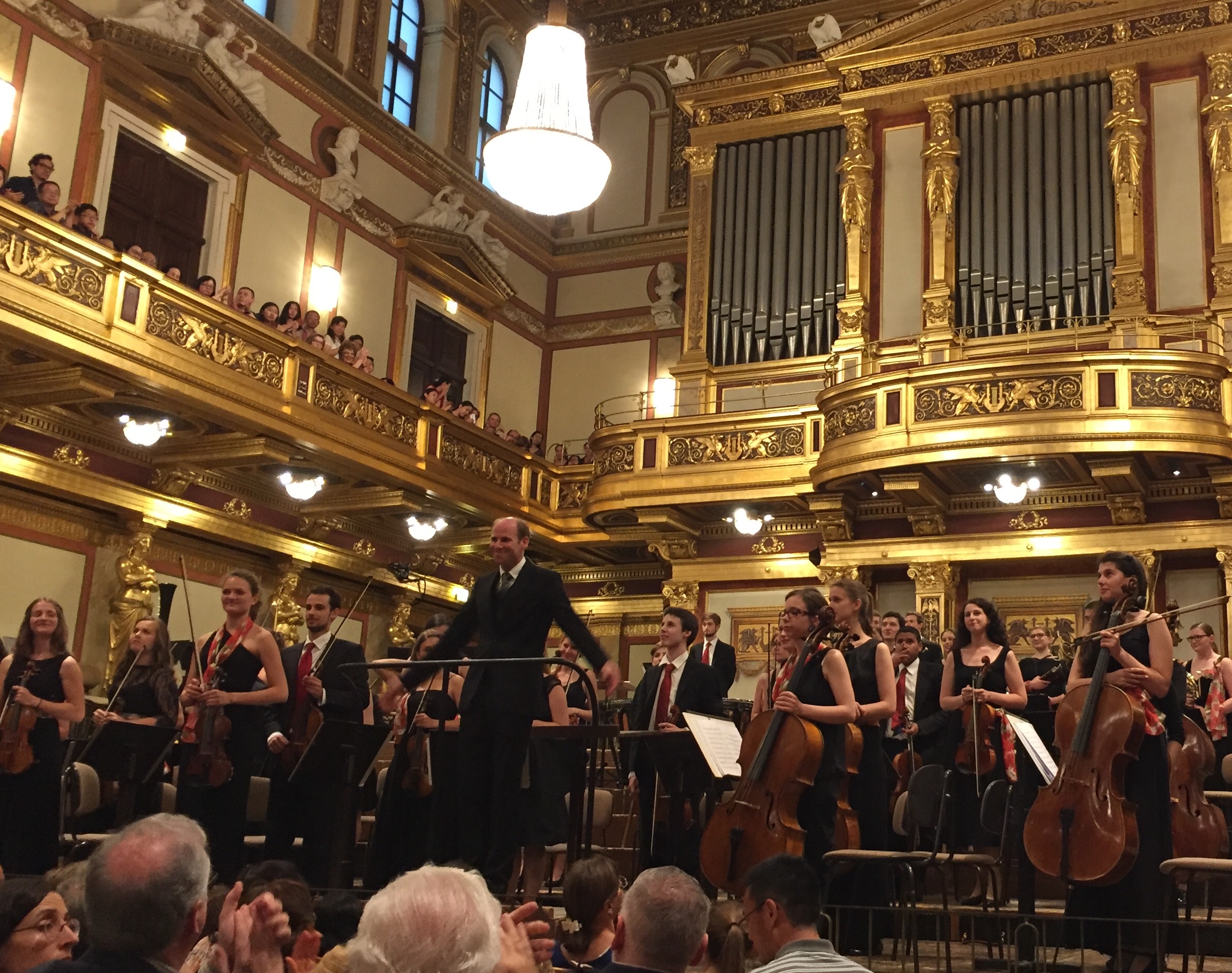 Wiener Jeunesse Orchester
Beethoven&Ehrenfellner…
Already in 2018 Christoph Ehrenfellner encountered the leading Austrian Youth Orchestra 'Wiener Jeunesse Orchester' on Beethoven: Symphony Nr.4 – alongside with Ehrenfellner's own work 'Fantaisie Ouverture' op.23 – then was his conducting debut in the Golden Hall. The relation to the orchestra is a long one, having been a co-leader himself as a student, Ehrenfellner was then asked to write an Hommage to Strawinski's 'Firebird' in 2012, to celebrate the Orchestra's 25 anniversary – Danse des Corbeaux op.19 was the result, marking Ehrenfellner's composing debut in the famous Golden Hall of Vienna Musikverein, earning great reviews.
A pro pos…Danse des Corbeaux op.19
The 'Suite de Ballet' op.19 is written on a libretto by Christoph Ehrenfellner, 'The Ravens wedding', which gives the grotesque scenario for the Orchestra-Suite. It is to appear on CD now (recorded by Wiener Jeunesse Orchester & Johannes Wildner in 2012), in a jubilee box celebrating the Orchestra's 30th anniversary. The 'Fantaisie Ouverture' op.23 however has been premiered in Graz 2013 and since then toured to Wiener Musikverein and to the Orquesta Sinfonica Nacional St.Domingo with Christoph Ehrenfellner. A special version for the Thüringen Philharmonie Gotha-Eisenach with their talented chief-conductor Andreas Fellner was created and performed in 2018.